These free signature tags are original creations. They are great for signing guestbooks or emails! These Signature Tags can be personalized with a graphic program like Paint Shop Pro or Photoshop. Below you will find a variety of science fiction signature tags.
If you would like to have me personalize a tag for you, I'd be happy to. Copy all the text underneath the tag you want, and click here: ORDER SIG TAG
Hope you enjoy these science fiction/fantasy graphics. Fans of Lexx may like the Giggerota calling cards and graphics.



SCIFI


SIG TAG #SF1 - Typeface: Trek


SIG TAG #SF2 - Typeface: Trek

Below you will find sig tags and calling cards featuring Ellen "Giggerota" Dubin of Lexx.

LEXX / GIGGEROTA


SIG TAG #GIG1 - Typeface: Mekenik


SIG TAG #GIG2 - Typeface: Mister Earl


SIG TAG #GIG3 - Typeface: Mister Earl

CALLING CARDS - READY TO GO
"Right-click" and save. Please DO NOT direct link - thank you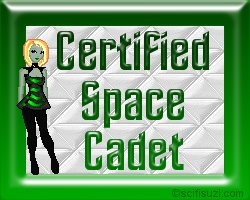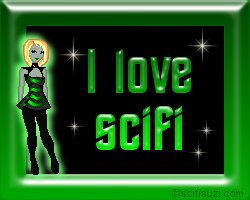 Return to Main Menu .:::::. Visit Ellen Dubin's Website
Credits: Images of Giggerota are copyright Wanstrom and Associates and are used with permission.